Our District is full of trees. Many of our streets, gardens, parks and public spaces contain beautiful specimens, all improve where we live, and work hard for our environment.

We think there's always space for more.
We're asking our members to take a look around them – along our streets, parks, and public spaces – to spot gaps or zones which could become a good home for a tree. Whether an empty grass verge, a treeless roadside corner, or a dull, lifeless car park – we want to hear your suggestions for #SpaceForTrees.
How to get involved
Complete the form below, or find us on social media – share your suggestions, or even just your photographs of your favourite local trees and use #spacefortrees
Tree Preservation Orders (TPOs)
Broxtowe Council publishes a list of Trees with TPO on them. You can view it here

If you are concerned about a tree, or see one at risk – please get in touch with us, or with the Council Tree Officer as soon as you can. It is worth checking whether the tree has a TPO on it, or if it is in a Conservation Area, as these afford the tree some protections.

For more information on TPOs and how to apply for one go to one of Broxtowe Council's webpages – some key ones are below.

For Trees in Public Spaces
For Trees in Private Gardens / Land
For Trees in Conservation Areas
For Information on Tree Preservation Orders
The Society has always held a place in its heart for trees. Here are some of our favourites – new, old, or, sadly, no longer there…
Trees + Hedge Links

To foster interest in trees through publications, exhibitions and the stimulation of research or experiment.
---

Our forests and woods can contribute so much to our nation. The Forestry Commission deliver practical programmes to make sure that, as communities and individuals, we can get the most from them. The Forestry Commission are constantly looking for ways to share our knowledge, plan activities and develop new initiatives to provide benefits for the economy and for our health and well being.
---

The International Society of Arboriculture is a worldwide professional organization dedicated to fostering a greater appreciation for trees and to promoting research, technology, and the professional practice of arboriculture.
---

The Tree Council is the lead tree campaigning charity, an umbrella body for over 150 UK organisations working to promote the importance of trees within the changing environment.
---

Woodland Trust is the UK's leading woodland conservation charity. By acquiring sites and campaigning for woodland, we aim to conserve, restore and re-establish native woodland to its former glory. Currently The Woodland Trust own and care for over 1,000 woods, covering over 50,000 acres.
---

Campaign for Effective Legislative Control of Problem High Hedges of all species, in residential areas of the UK
Nottinghamshire County Council
Greenwood Community Forest
Greenwood is Nottinghamshire's Community Forest, and with a working partnership is transforming the local landscape to make it a greener and healthier place to be – on the doorsteps of over a million people living in and around the towns of Nottinghamshire.
---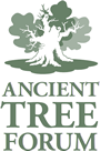 Advocacy for greater protection and best conservation practice, specialist research and increasing people's enjoyment of ancient trees.
---

The Tree Foundation pursues and promotes research, education, and exploration to advance the conservation of our planet's botanical resources and ecosystems dependent upon them.
---

The Royal Forestry Society was born way back in 1882 when a group of foresters in Northumberland got together to exchange news and views about silviculture. It had 71 members.
#SpaceForTrees Nomination: